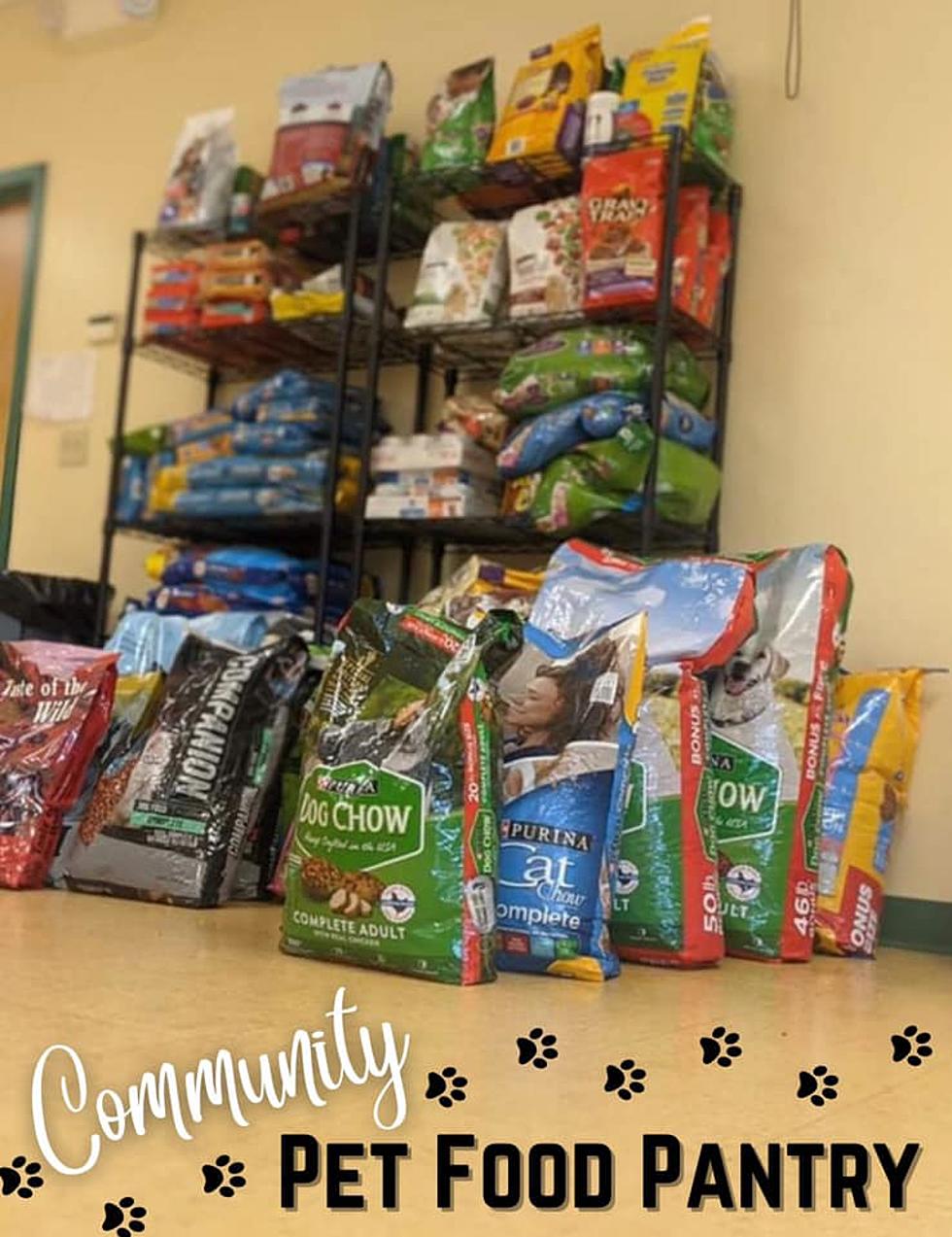 Humane Society In Waterville Created A Pet Food Pantry With Extras
Food Pantry, FaceBook via Humane Society Waterville Area
It's no secret that people are struggling these days. And for some, it can be a struggle to put a food on their own table, let along the bowls of their pets.
The Humane Society Waterville Area knows this is a reality for many Mainers. And they happen to be in a position to help. So they have created a "Community Pet Food Pantry" where folks in the area, who need a little help feeding Fifi or Fido, can come get a bag of food.
In a post from their Facebook Page this week, they said they often get food donations they cannot use, but that's perfectly fine for consumption, so instead of letting it go to waste, they want to help their furry neighbors.
"In a pinch and needing some dog or cat food? We have created a Pet Food Pantry with plenty of food that has been donated to us that we either can't use, or is close to expiration. No need to make an appointment, you can stop by Monday, Tuesday, Thursday, Friday or Saturday from 12p-4p!"
While some folks started to question why they would accept donations they couldn't use, management at the shelter did issue a statement to clarify:
"We have a Amazon wishlist and we do appreciate all the donations to the shelter. What is being provided never goes to waste. Our animals have very sensitive stomachs and we have had happier animals in our care while providing a strict died that consist of non dyed food. "
Many residents expressed their gratitude for the organization's willingness to help give back.
LOOK: Here Are 30 Foods That Are Poisonous to Dogs
To prepare yourself for a potential incident, always keep your vet's phone number handy, along with an after-hours clinic you can call in an emergency. The ASPCA Animal Poison Control Center also has a hotline you can call at (888) 426-4435 for advice.
Even with all of these resources, however, the best cure for food poisoning is preventing it in the first place. To give you an idea of what human foods can be dangerous, Stacker has put together a slideshow of 30 common foods to avoid. Take a look to see if there are any that surprise you.
KEEP READING: Here are 6 foods from your cookout that could harm your dog
Check out these 50 fascinating facts about dogs:
More From WBZN Old Town Maine