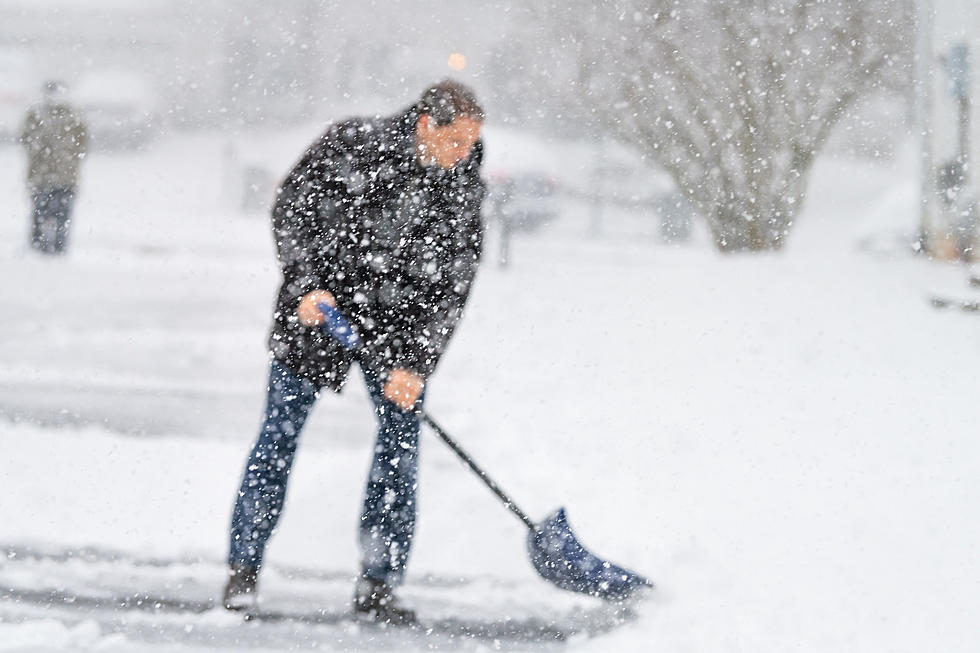 Here's Why Only Certain Bangor Sidewalks Are Plowed after a Snowstorm
ablokhin
I noticed, after last weekend's big storm, some chatter online about kids having to walk to and from school this week, in the middle of the road because the sidewalks hadn't been plowed yet.
And with the almost 2 feet of snow that fell, trying to forge your own path along where the sidewalks ought to be was kind of an exercise in futility. There were a lot of people speculating as to what rules there were with regards to sidewalk clearing within Bangor's city limits.
Apparently, word got out to Bangor City Councilor, Jonathan Sprague, who put his own post up on social media, and had some pretty sage advice on the subject, in my opinion. What it boils down to is: if you can help in the effort, do.
Sprague says while there is no ordinance on the books that require residents to remove the snow from sidewalks when they do go the extra mile, it does help everyone in the long run.
Said Sprague:
"There are Priority 1 and Priority 2 sidewalks and some that do not get plowed; often just one side of the street is plowed; and if all goes well, the work can be done in about 8-10 hours after an average storm. Unfortunately, sidewalk plowing can be a slow process, especially with deep snow. Our operators constantly contend with obstacles like vehicles parked on the sidewalk, trash bins, mattresses (really), and other trash blocking the sidewalk."
He went on to explain that when city snow removal crews do come up against these obstacles, they can often lead to damage to important pieces of equipment, and then delays because those machines are out of service.
Sprague said that the Bangor's Public Works Department worked 1,191 hours of overtime for storm clean up last week, citing that the sidewalk clearing machines ran almost 24 hours straight while the snow fell, and almost another entire day after that.
So it's certainly not for lack of effort.
Another issue Sprague noted has come up quite a bit this year is folks plowing their snow out into the sidewalks or even the road. That's not helpful either, and also slows things down.
Not only that, but Sprague mentioned a specific City Ordinance, Ordinance 234, that basically says if you do block the sidewalks with your own snow removal, you could face a daily fine of at least $100 PER DAY that the snow blocks that area.
If you want to know just what the rules for removing snow in the city are, you can find all of the rules right on the City's website, Bangor.gov. In this case, they are listed under winter maintenance.
Here's What Mainers Were Doing While the Blizzard Raged On
Check out what Mainers were doing while the blizzard raged on!
Top Ten Worst Bangor Intersections for Car Crashes
With a whole lot of help from the Maine Department of Transportation, we thought we'd dig up the facts and figures of intersection car crashes within the City of Bangor between 2019 and now.
More From WBZN Old Town Maine