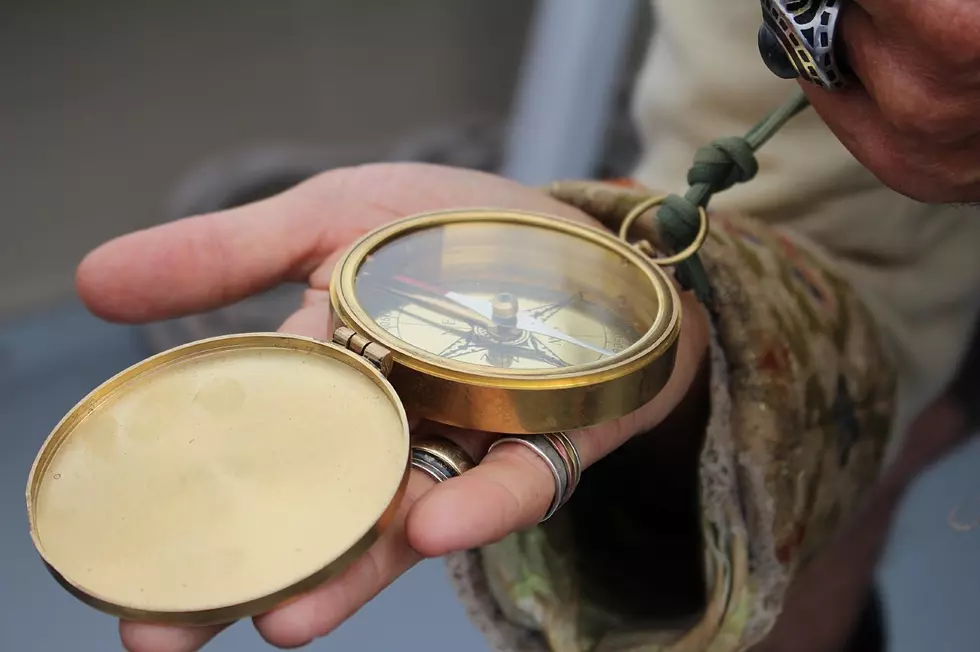 Get Your Kids On The High Seas With This Pirate Adventure Returning to the Belfast Bay
Townsquare Media Bangor, Sarah Nickerson
If you want to find a great adventure for the kids on the coast of Maine, check out this fun adventure that has you hanging out with pirates and finding treasure.
The Belfast Harbor is the backdrop for this unique trip on the Back and Forth, a small boat that you can see at the docks in Belfast. The adventure has you setting across the harbor with a pirate who entertains you with sea shanties, jokes, a little trivia, and a quest to find treasure sunken below the water in the bay.
Me and the fam got to check out a super entertaining experience on the Back and Forth in Belfast a few years ago. It was a pirate-led treasure hunt on a cute and intimate Maine lobster boat. It's a boating experience specifically geared towards the kiddos, for sure, but everybody seemed pretty entertained. I wasn't sure how the older kids (10 and 13) would enjoy the trip but, they had a blast.
Pirating Belfast Harbor
The cruise was led by the boat captain and the host was Captain Jack Lash Lanigan who made this excursion above and beyond fun. We were touted around the bay in Belfast Harbor, playing games, reading maps, learning nautical terms and about nautical tools to search for a booty well below deck in the waters of the bay.
Kids under 12 get in free and you get to take home treasures. This was an hour and a half adventure that was a perfect amount of time to enjoy the adventure, take in the sights, and have a great time with the crew of the Back and Forth.
Family Treasure Hunt Back for 2022
If you are looking for a fun adventure for the family, now is your chance because the Back and Forth has just announced that they are back for 2022 and started tours this week.
Here's Captain Jack in the Z107.3 studios a few years ago bringing his piratry to the Bangor airwaves:
Check out The Back and Forth's Facebook post from Monday below. Look at what 6-year-old Alexander said about his experience on the Family Treasure Hunter adventure: "The best day of my life."
That is some high praise, matey!
This year you can expect to see the same Captain and crew which was so fun the first time we might have to make another go of it this year!
Check out their Facebook page and check out their website to see what other great adventures you can have with the Back and Forth in Belfast. And check out some pics from my family's adventure on the Back and Forth for this very pirating excursion on the high seas of Belfast Bay!
Kids Enjoying Belfast Maine Boat Pirate Adventure
This fun treasure hunt with a pirate on the Back and Forth in Belfast Harbor made for great memories with my family
26 Things All Maine Kids Said or Thought During Their First Trip to Funtown
A trip to this magical Maine amusement park is a right of passage for Maine kids. Now Funtown is welcoming new generations and while some things have changed, many things have stayed the same and we love Funtown Splashtown USA for it!
12 Activities in Maine Your Kids Will Actually Want to Do This Summer
Kids enjoy a lot of things but for summertime fun, it all comes down to 5 groups; amusement/water parks, animals, sports, learning, and the beautiful outdoors. If you're looking for some serious family fun this summer, start checking these off your bucket list.
More From WBZN Old Town Maine