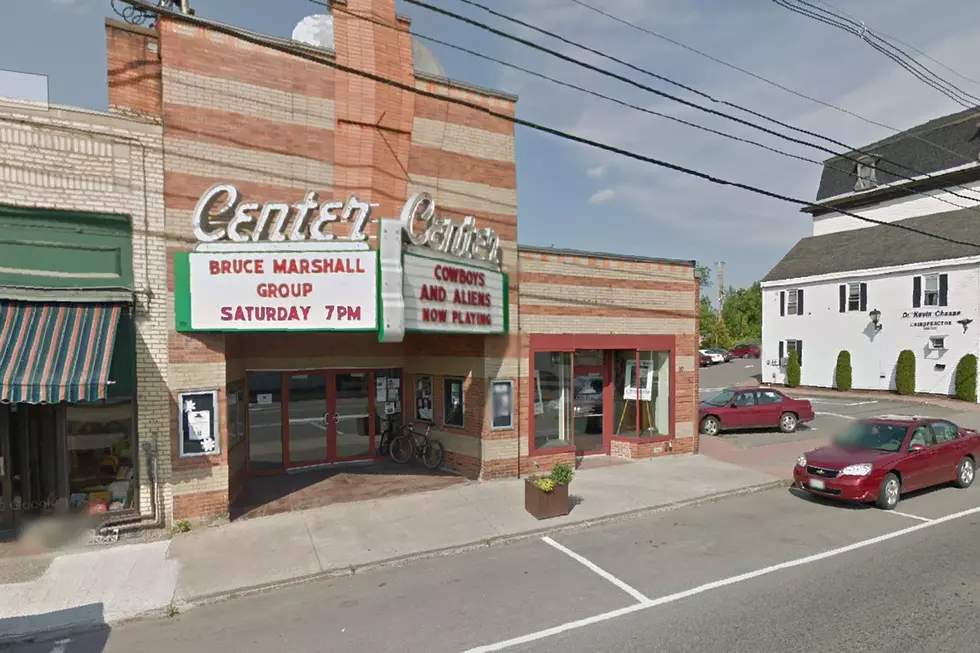 Fill The Seats Food Drive at Center Theatre in Dover
Google
"Since we can't fill the seats at the Center Theatre with people any time soon, let's fill them with food!" says Patrick Myers Executive Director at the Center Theatre.
What a great idea. "Board Chair, Cindy Cyr, saw a similar event that had been held at the Strand in Rockland in December of 2020 and thought it would be a great way for the Center Theatre to engage and serve our community in Piscataquis County."
It is underway, started this week, and the drive will run until April 7th.  They are collecting non perishable food and or toiletries at the Center Theatre, 20 East Maine Street, and also at Will's Shop 'n Save, 22 North Street or Shaws, 1073 West Main Street all in Dover-Foxcroft. Also at the Dover Foxcroft Area Food Cupboard (DFAFC). DFAFC will collect all the food from the stores, from their pantry and take them to Center Theatre for a photo op on April 8th. Then on Friday April 9th DFAFC will distribute the food.
If you'd rather make a donation to enable DFAFC to purchase the food, $10 equals one meal equals one bag equals one seat. You can make the monetary donation at Will's Shop 'n Save or at DFAFC 76 North St in Dover-Foxcroft. You can also mail a check to that address. It all adds up and here's to filling the Center Theatre will bags of food. Over-filling it would be even better.
"We're hoping to "sell out" the entire Theatre with 264 bags of food representing 264 meals for our community." adds Patrick, "However, this is one event that we'll be happy to over book... so 300 meals? 400? We're going to work to get as much as we can."
Everyone gets asks for donations, but nothing is more vital than feeding families that have fallen further and further behind during the past year, through no fault of their own. Here's to an 'over-sold' theatre.
Movie & TV Celebs From Maine
LOOK: Here are copycat recipes from 20 of the most popular fast food restaurants in America
More From WBZN Old Town Maine