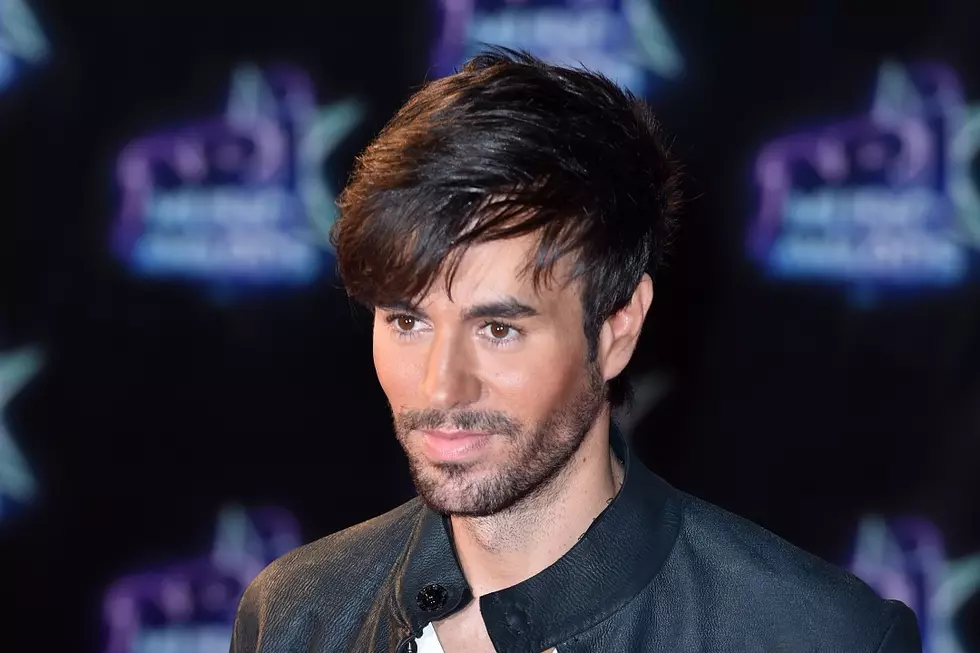 This Video of Enrique Iglesias Kissing His Baby Will Give You All the Feels
Pascal Le Segretain, Getty Images
Back in January, Enrique Iglesias and longtime girlfriend Anna Kournikova shared the first photos of their newborn twins. The news came as a surprise, since the couple of 16 years kept the pregnancy pretty hush hush, as they do with most aspects of their relationship; however, the latin pop star now has no problem showing his two rays of "sunshine" to the world.
Iglesias recently took to Instagram to post the most adorable video of him bombarding one of the babies with kisses. "can't get enough of my sunshine," he captured the video, referencing he and Kournikova's reveal pictures, where each one posed with a baby and captioned the photos "My Sunshine."
Near the end of the video, he imitates his wide-eyed baby by saying, "Noooo Dad don't kiss me as much!" before laying down more smackeroos. Watch the incredibly cute clip below.
Although the first photos weren't shared until January, the paternal twins—a boy and a girl—were born in December. The babies are named Nicholas and Lucy, and they were born in Miami.
Back in 2007, Iglesias told PEOPLE en Español that he thought Kournikova would be a great mother, saying: "I think she'd be the perfect mother, and I say it regardless of whether I'd be with her or not." Clearly, it looks like the singer is a great father, too.
More From WBZN Old Town Maine