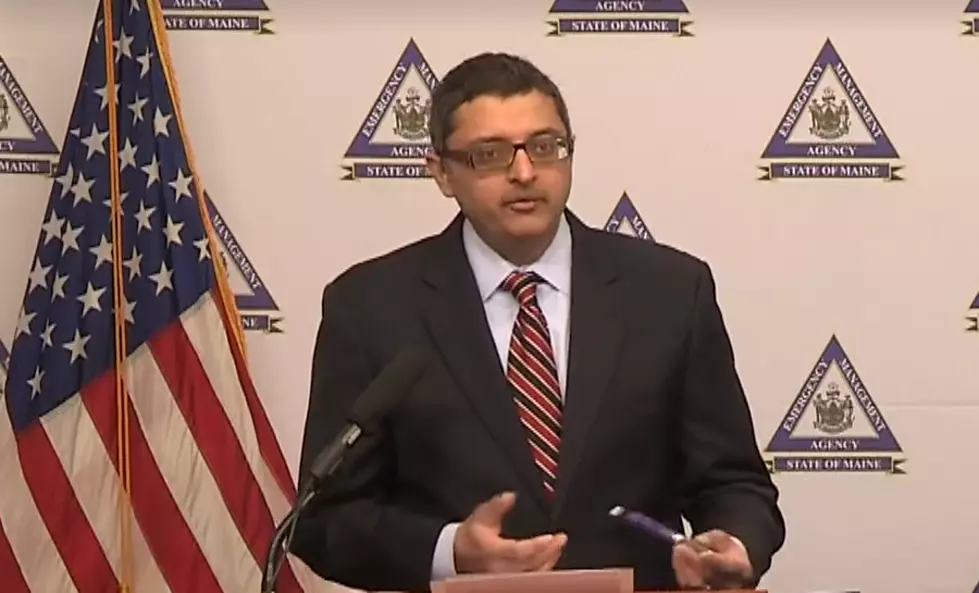 Dr Nirav Shah From The Maine CDC Has An Awesome Facebook Fan Page
ME Public Facebook Page
Since all this madness really got into full-swing over the last few weeks as far COVID-19 goes, there have been a few unexpected celebrities in all of this. Last week, I wrote about Dr. Regan Thibodeau, the signing interpreter for all of the press conferences, has made all sorts of fans. She even did a Quarantine Karaoke.
Well, thanks to Cori during our show this morning, I found out that Dr. Nirav Shah, head of the Maine CDC, has his own Facebook fan page that someone started. And though the page is a bit cheeky, it shows that folks are really interested in what he has to say on a pretty regular basis.
Titled Fans of Dr. Nirav Shah [MAINE], it features a photo on the homepage of Dr.Shah's face photoshopped over Superman's. And right now, that seems pretty fitting. And there's all sorts of comments and posts from folks that are sharing how much they appreciate his updates, and how much he obviously cares about the people of Maine.
What I love about it, is that right now, silver linings are hard to come by. There's just a non-stop stream of hard news everywhere you turn. Dr. Shah has been straightforward and practical, and Mainers are responding with good humor. Not inappropriate, just having some fun with hard times. Because sometimes you just gotta.
If you feel like it, follow his page, and have some fun. I'm sure at some point trolls will find their way in to try and ruin the fun. But for now, those of us that are fans, can just sit back and appreciate our new favorite doctor.
Here's today's latest statement from the Maine CDC:
More From WBZN Old Town Maine