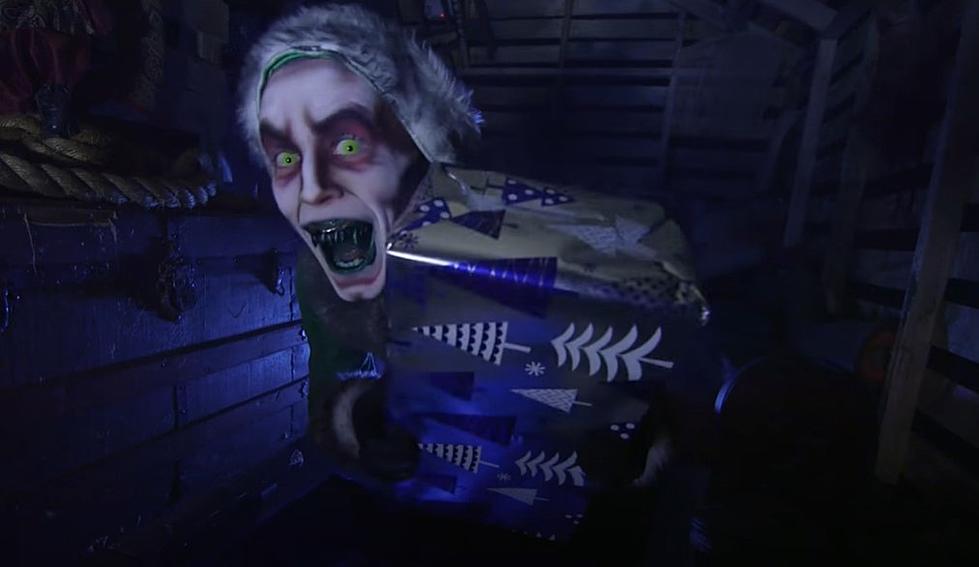 There Will Be a Christmas Haunted House At Maineiac Manor
13th Floor Haunted House Youtube
How does a haunted house for Christmas sound? Sounds like spooky fun to us!
Maineiac Manor located in the Bangor Mall had such a good time scaring the hell out of people up on Halloween, they have decided that they are coming back again for the holidays. After terrifying you with Krampus a year ago in 2020, another creepy Christmas-themed haunted house is coming your way next month.
Maineiac Manor is the Bangor area's coolest Haunted House with over 6,500 square feet, and they are ready to make you scared to death of the undead!
Deck the halls with skulls and bodies, during the first two weeks of December with Saturday and Sunday events.
Here are the dates and times for the Christmas Haunted House:
Saturday, December 4th 3-7pm
Sunday, December 5th 1-5pm
Saturday, December 11th 3-7pm
Sunday, December 12th 1-5pm
Maineiac Manor is located in the former Hollister location in the Bangor Mall, which is directly across from Spencer's.
To keep everyone safe, Maineiac Manor will entertain groups of just four or less. The larger groups will be split up. They would like you to know that this haunted house is NOT recommended for children under 13. Admission is $15 per person at the door, and they accept cash and debit/credit. There are no refunds, returns or exchanges.
Since you don't normally equate Christmas with haunted houses, we found some cool videos of them from around the country! It looks like a unique and fun experience to share with your friends!
Listeners Show Us Their Best Halloween Costumes
We put out the bat signal for listeners to send us their favorite Halloween costume pictures
Listeners Show Us Their Cool Halloween Costumes Pt.2
We received so many photos from our listeners, we wanted to share the rest!