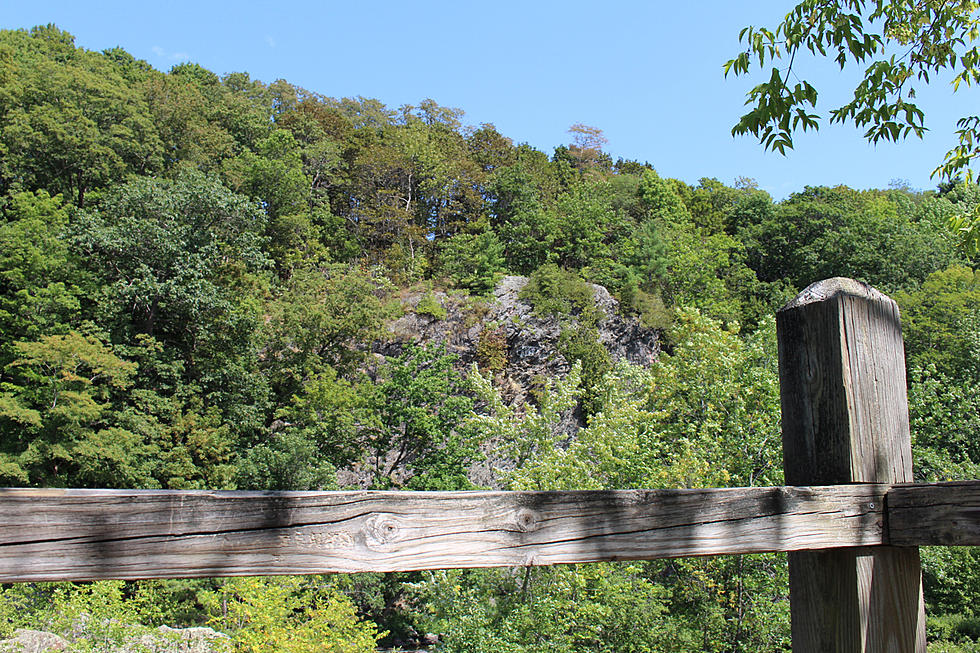 Do You Know the Story of Bangor's 'Lovers' Leap'?
Townsquare Media
Did you even know Bangor has a "lovers' leap?"
You've probably seen it before. If you have ever walked the Kenduskeag Stream Trail or watched the annual stream race near Valley Avenue, you have seen it for sure! But why is it called "Lovers' Leap?" What is the story?! We took a walk along the Kenduskeag Stream trail and found a very helpful informational panel with all of the details of this local legend.
According to the panel, the 150-foot cliff got its name from a story of young love that ended in tragedy. The story is similar to that of Romeo and Juliette with a young Native American girl falling in love with an English settler, but their marriage was not allowed. It is said, "Lovers Leap" is where the two lovers took their last steps and jumped to their deaths.
The truth is the story is not likely to be true. But there have been other incidents here such as a young man injuring himself after falling off the cliff in 2010. There are also stories of a car going off the cliff in the 1930s.
True or not, it's an interesting tale to go with a very beautiful spot in the city. Have you ever been to "Lovers Leap?"
More From WBZN Old Town Maine