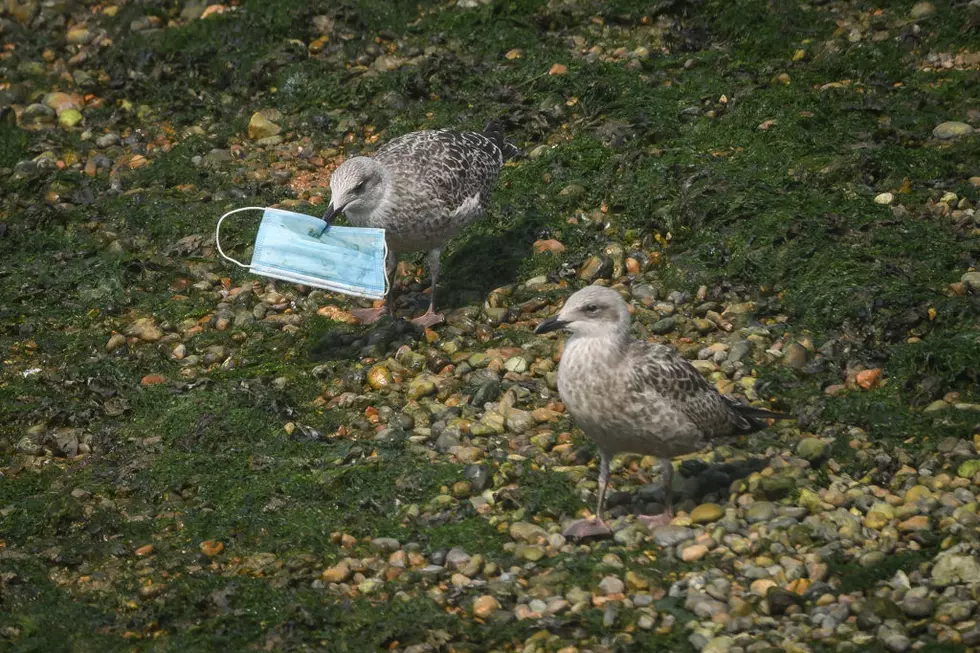 Cut the Straps On Your Disposable Masks – It's Affecting Wildlife
Getty Images
Does anyone remember being told to cut the plastic 6 pack rings? It's now time to cut the straps on your masks.
Wildlife is getting caught up in our newest trash, facemasks tossed.
This makes me so sad. I can't tell you how often I find masks as trash. It's like it's the new shopping bag of trash.
No one wants to be lectured on the basics of human decency, but please, please, please don't just throw away your masks. And if you just can't resist the urge to toss your mask, please cut those straps.
This pandemic is bringing out the best and unfortunatlely the worst in people. Please be mindful of masks. Better yet, use a cloth mask and wash it. Disposable masks, while they are serving a purpose, are like straws, or grocery plastic bags...unnecessary waste. We will be talking about the added trash to our landfills soon.
This pandemic is interferring with our lives in ways that have never happened. We are stressed, we are overwhelmed...but we can do better.
How to Make a No-Sew Face Mask From Leggings
More From WBZN Old Town Maine