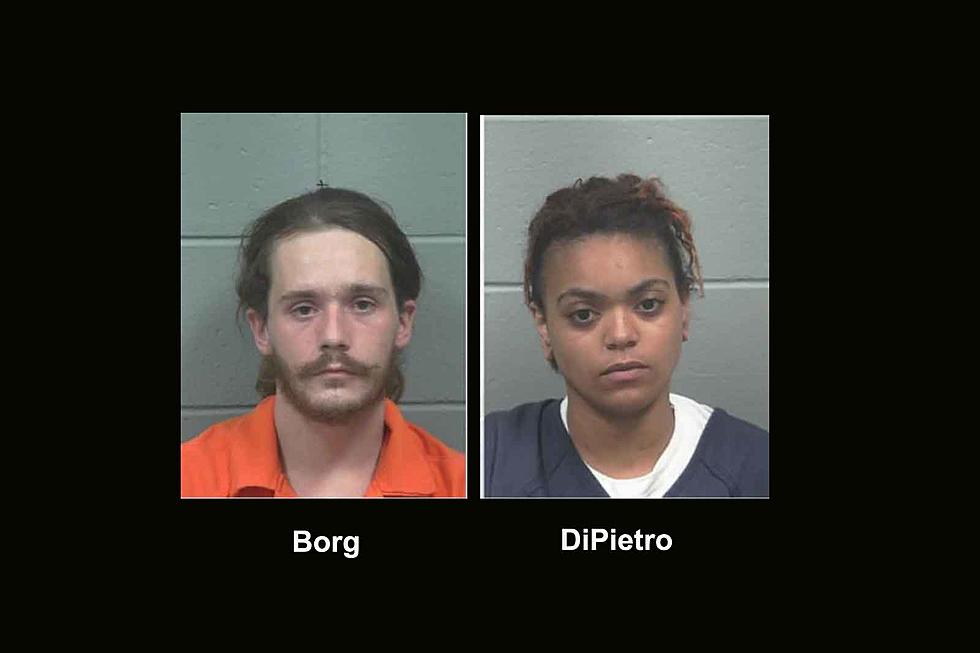 Corinna Couple Charged after Child's Overdose
PCJ
A man and a woman from Corinna have been arrested after the overdose of their child.
Taezja DiPietro, 22, and Zachary Borg, 26, were arrested after an investigation into the overdose of an 11-month-old female child, according to the Penobscot County Sheriff's Office.
Police say on June 26, the Penobscot Regional Communications Center received a 911 call from a residence in Corinna reporting a child was suffering a medical event.
Mayo Ambulance, the Corinna Fire Department, and deputies from the Penobscot County Sheriff's Office responded to the home. When EMS personnel arrived the child was in cardiac arrest. The child was transported to Sebasticook Valley Hospital, where she was resuscitated and stabilized. The child was then flown via helicopter to Northern Light Eastern Maine Medical Center in Bangor.
DiPietro and Borg were interviewed by detectives from the Penobscot County Sheriff's Office and the Maine State Police Major Crimes Unit. A search of the residence revealed the presence of Fentanyl in several rooms of the house, including the child's bedroom.
DiPietro and Borg were arrested as a result of the investigation. They are charged with Aggravated Furnishing Drugs to a Minor, Domestic Violence Reckless Conduct with a Dangerous Weapon, Endangering the Welfare of a Child, Possession of a Class W Drugs, Fentanyl.
Here's the Full List of Missing Persons Cases in Maine
More From WBZN Old Town Maine