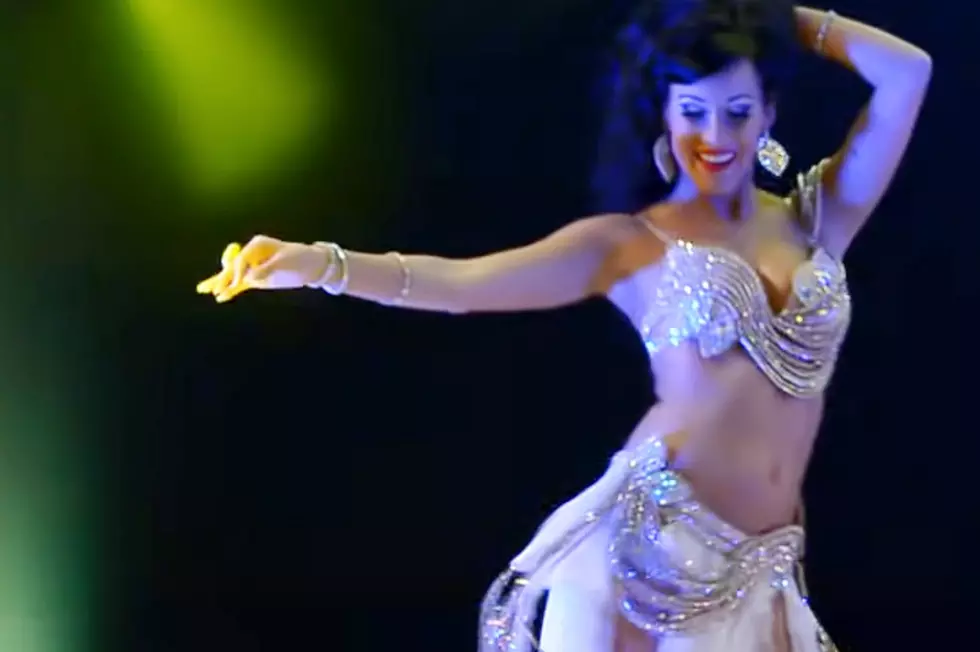 A new business popped up in March that has flown under my radar. It's called Eye Candy Dance & Fitness and is located at 9 Central Street, Suite 301 in Downtown Bangor.
What makes this business unique are the classes it brings to the people of Bangor- ones that can include props such as stilettos and silky robes. Most classes cost $12 to attend and are offered once a week. Here are classes that this studio is offering currently:
Belly Dancing
One-hour class offered during typical 'business hours'; In the description on their website, they state that their belly dancing classes 'will work on isolating the muscles for moves such as twisting the abdomen and hip movements. It is a low-impact exercise that can help tone muscles, improve posture, and have a lot of fun'.
Introduction to Burlesque
One-hour class offered in late evenings; If you need your sexy dancing to include furniture, this might be the one for you. The description for this class is as follows: "Come learn the art of seduction in this beginner burlesque class! This class will use chairs - bring your heels if you'd like!!"
Strip Tease
One-hour class offered in late evenings; 'The art of the tease' is how this class is summarized: "Learn the art of the striptease and take home a dance to share! Bring a silk robe - we will need it!"
One other class taught doesn't seem to have sexiness involved but does sound like a great way to have a good workout. The studio offers a Tabata class weekly called 'Tabata with Marybeth', which they describe as an interval workout that switches you between 20 seconds of intense movement and 10 seconds of rest. This is offered in the evenings.
For more about this sensuous new Bangor business, check out their website EyeCandyBangor.com and follow them on Facebook.
25 Unique Stores for Maine Foodies
From The County to Southern Maine to the Eastern most points, you will find a great variety of unique foods from Maine small businesses. Here are 25 such small businesses bringing their own flavor to the Maine foodie scene.
18 Different Ways You Can Enjoy Your Maine Blueberry Pie
There's nothing like a classic Maine blueberry pie. But, you can mix it up with the crust, the cooking method and additional ingredients. Here are the different ways to enjoy Maine's official state dessert.
25 More Bangor Then and Now Pics from Google Street View
25 more comparisons of how Bangor has changed using Google Street View's time machine. Take a step back in time and check out the changes on Bangor's busiest streets and quieter side roads has seen since 2007.
More From WBZN Old Town Maine