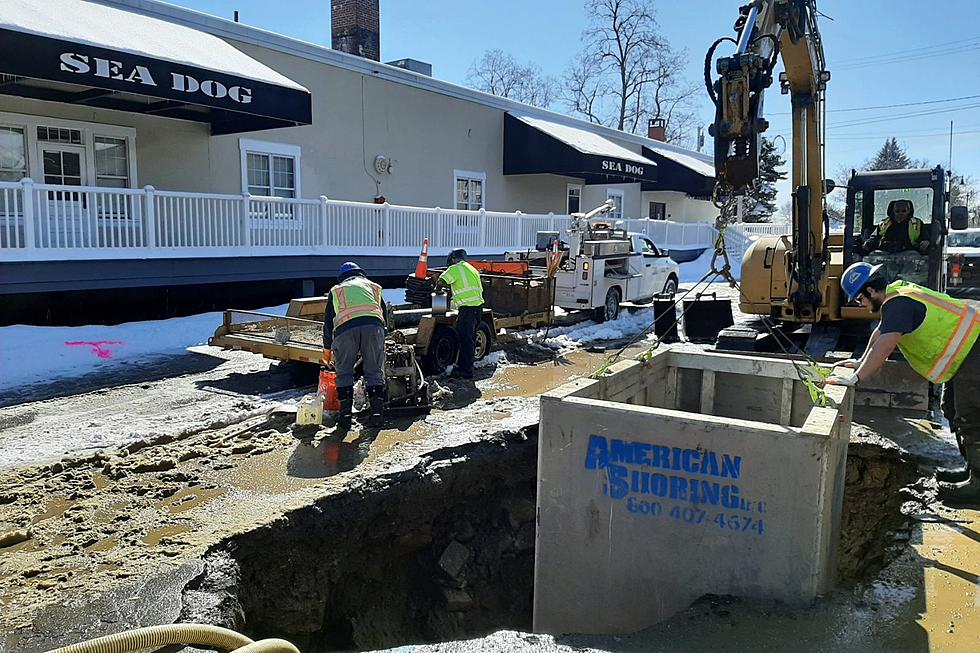 How Old Was That Pipe That Sprung a Leak in Downtown Bangor
Facebook Bangor Water
Kudos to those who work for the Bangor Water Department.
No it's not time for another Standpipe Open House.  Next one of those is May 17th.
This is Bangor Water's Construction team who had some difficult work yesterday morning.
Bangor Water had to respond to a water main break early yesterday morning right out front of Sea Dog Restaurant on Front Street.
No thanks. Who among us isn't grateful we don't have that as a job. Digging and replacing pipes when they are underground. And it's not exactly summer weather out there either. Brrr.
But how about this for infrastructure and the city getting their money's worth on the initial pipe that had to be replaced yesterday.
It was so old they don't even know how old it was. But it is, or was, well over 100 years old. That is a long lasting pipe. No wonder it sprung a leak.
Bangor Water said that during The "Great Fire of 1911' in downtown Bangor, many installation records were lost. So the actual age of the now replaced water main pipe is older than 1911. So more than 111 years old. That's an old piece of pipe
That 6" cast iron main lived a good long life and has now been replaced with 'new pipe'. Check back in 111 years and see if this one is still in service and operating without a leak.
Thanks to Bangor Water crew for outside work on a cold winter's morning, and of course for the 4 times a year they greet us at the landmark Standpipe tours.
RANKED: These are the richest race car drivers
More From WBZN Old Town Maine