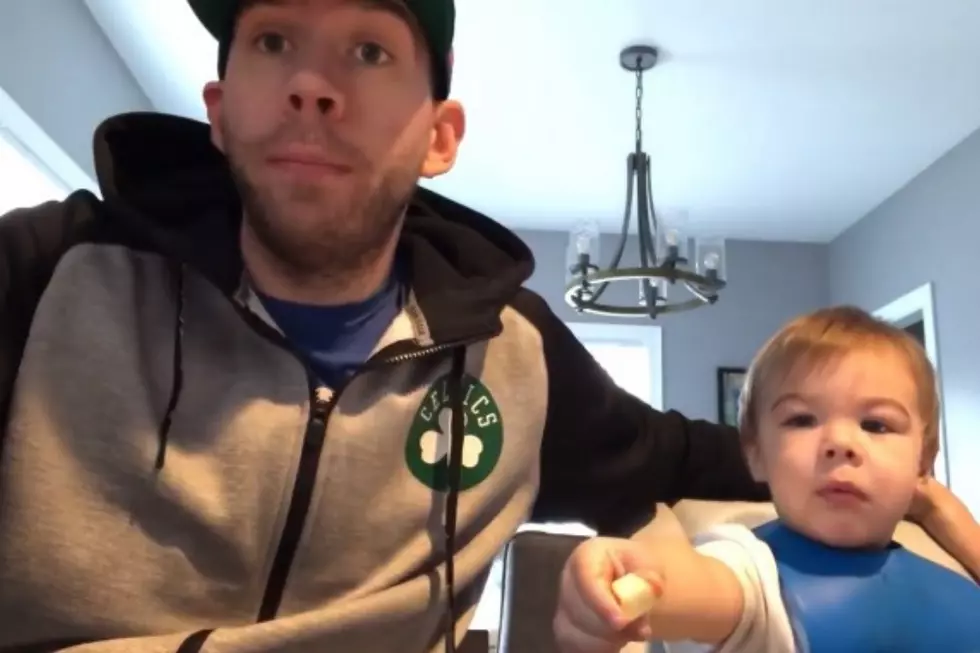 A Maine Man Is Running 100 Miles This November for the Hospital That Saved His Son
Dan Morse Facebook page
I'm fully 100% admitting that this article may be written with a lot of bias, because the "Portland, Maine man" in question is one of my best friends.
I've known Dan and Ari Morse since probably the second weekend I spent living in Dover, NH, back in 2012 -- they're two solid human beings in general, but two of the greatest friends you can ever have. They're the kind of people and friends that really only deserve good things in life -- you know the kind of people I'm talking about.
But life is reality, and in reality, no one gets only good things. That is why when their first-ever child, Carter, was born back in April 2019 and three days into his life was diagnosed with a brain hemorrhage, it hit harder.
No baby, let alone a three-day old, deserves to go through anything but a smooth start to their life, but especially not Dan and Ari's baby.
Fast forward to last month, Carter was officially released from the Neurology Department at The Barbara Bush Children's Hospital in Portland after about a year and a half of treatments, follow-ups, observations, and check-ups. The little fella has come leaps and bounds since he first started off in this world, and from first-hand experience, I can tell you he's such an AWESOME kid. Big fan of old school Barney shows, too.
But in all seriousness, The Barbara Bush Children's Hospital was vital in not only saving Carter, but helping him recover and get to the point he's at right now -- running around the house and showing off how smart he's becoming. Dropping little word-nuggets here and there, too. And because of the help Carter got from The Barbara Bush Children's Hospital, and because they're decent human beings that like to pay it forward, they're raising money for the hospital that saved their son's life.
Throughout the month of November, Dan has pledged to run 100 miles, while encouraging people to donate to the cause. $.50/mile, $1/mile, $3/mile -- whatever anyone is comfortable with. ALL PROCEEDS donated are going directly to The Barbara Bush Children's Hospital. So that the next time a child is born and gets a diagnosis like Carter had, the hospital is able to help that child out, too.
Dan has been posting weekly updates on Saturdays with his progress (as of this writing, he has less than 40 miles to go and a half-month to do so), with Carter also appearing in the videos, usually trying to feed the camera. Because clearly, he's as much of a giver as his parents.
Here's What Portland Looked Like 100 Years Ago
More From WBZN Old Town Maine