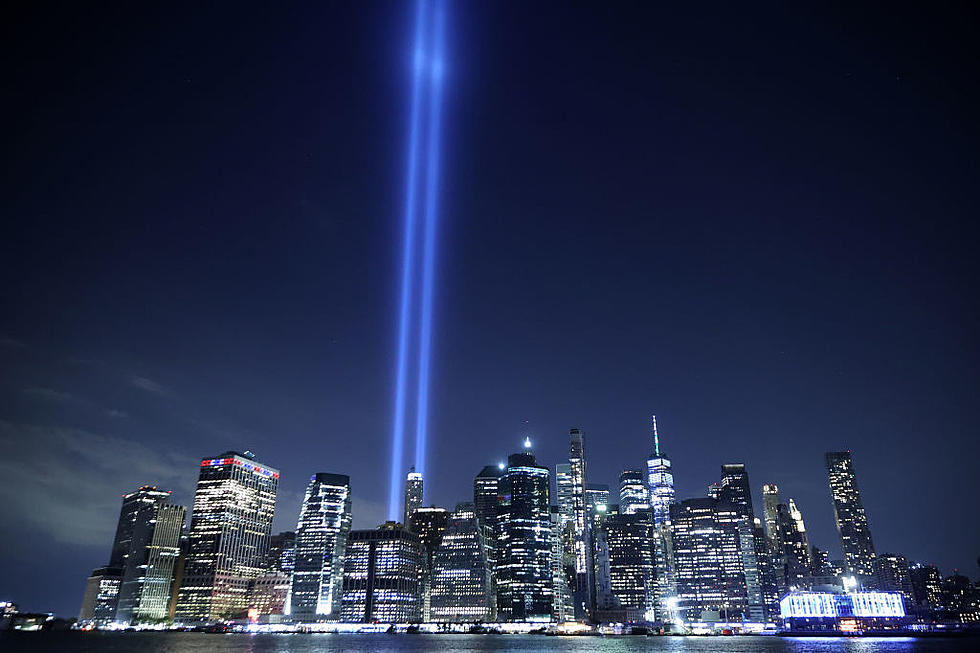 9/11 20th Anniversary Memorial Event On The Bangor Waterfront
Getty Images
Twenty years later, we never forget.
Saturday marks the 20th anniversary of the tragic events of September 11, 2001. It is a day to reflect upon the tragedy and lives lost in those tense hours, that had a nation gripped in fear and uncertainty.
For those of us who remember vividly where we were and what we were doing when the world changed, you can pay your respects to the fallen in Bangor, at a special ceremony.
The Bangor JROTC Battalion will host a public 9/11 Memorial Event at the Bangor Waterfront flagpole on Saturday, September 11 at 10:00 a.m. Mr. Jefferey Sanders, a teacher at Bangor High School, will be the guest speaker. Mr. Sanders was in New York City at the time of the attacks and will reflect on what he saw and how that day changed the world.
The JROTC Battalion will provide a flag detail, conduct a wreath-laying ceremony, fire a 21 gun salute and recognize a moment of silence and the playing of TAPs to honor all of those who have been affected by the events of that fateful day twenty years ago.
We are looking at a sunny day tomorrow after all this rain, so are all are invited to attend an 8:30 am gathering at The Hermon Fire Department, for a brief commemoration of the 20th anniversary of the 9-11 attacks on America. There will be a moment of silence at 8:46 am, the time flight 11 impacted the North Tower. There will be refreshments after the ceremony.
There will also be a similar ceremony at the Ellsworth Fire Station, at 8:30 am.
See 20 Ways America Has Changed Since 9/11
For those of us who lived through 9/11, the day's events will forever be emblazoned on our consciousnesses, a terrible tragedy we can't, and won't, forget. Now, two decades on,
Stacker
reflects back on the events of 9/11 and many of the ways the world has changed since then. Using information from news reports, government sources, and research centers, this is a list of 20 aspects of American life that were forever altered by the events of that day. From language to air travel to our handling of immigration and foreign policy, read on to see just how much life in the United States was affected by 9/11.
More From WBZN Old Town Maine