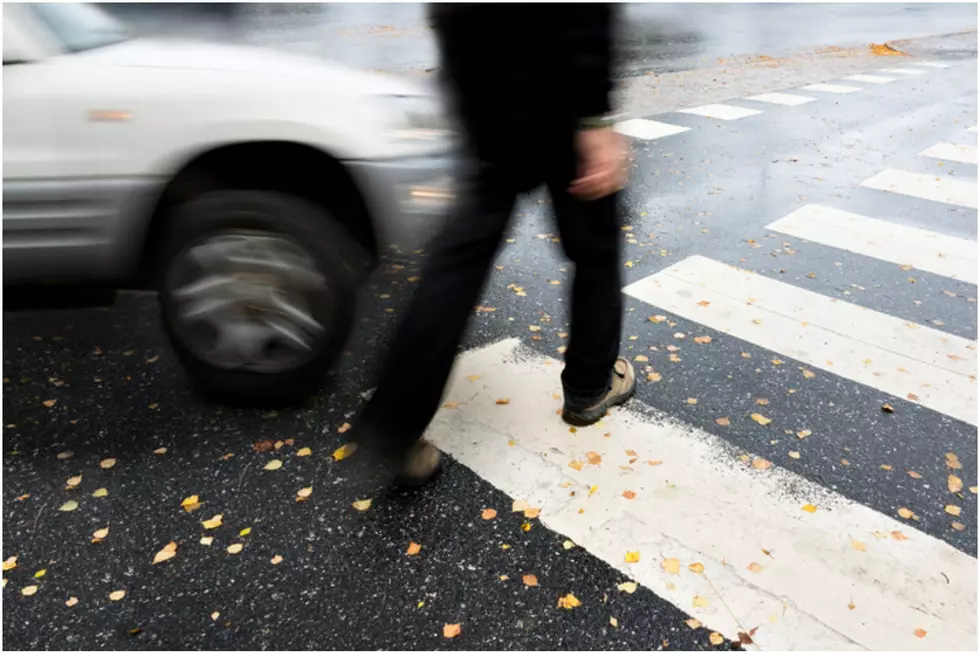 3 Pedestrians Hurt in Augusta, Hudson Separate Crashes [UPDATE]
Pink Badger, GettyStock/ThinkStock
Maine law enforcement agencies in two communities dealt with pedestrian-vehicle crashes on Wednesday that left 3 people with injuries.
Where in Hudson Did This Happen?
One person sustained serious injuries after being struck by a vehicle on Route 221 in Hudson. The Penobscot County Sheriff's Office reports the vehicle was traveling east when the pedestrian stepped onto the roadway. The male, whose name has not been released, was taken to Northern Light Eastern Maine Medical Center by LifeFlight and was last reported to be in serious condition.
Fire departments from Hudson and Bradford assisted deputies at the scene of this crash, which remains under investigation.
UPDATE: The Penobscot County Sheriff's Office says the victim, 65-year-old David York, has died from injuries sustained in this crash. The driver has been identified as 50-year-old Judith Whitmore of Hudson. Officials say speed and alcohol do not appear to have been factors in the crash.
How Did the Augusta Crash Occur?
Two pedestrians were hurt in a crash between two vehicles in Augusta. Deputy Chief Kevin Lully of the Augusta Police Department says the crash happened at approximately 6:00 Wednesday evening on Western Avenue, in the area of Crossing Way. A red Honda SUV, driven by Aaron Smith of Clinton, was accelerating after being stopped in traffic when it was hit from behind by a red Toyota SUV, driven by Jennifer Kean of Augusta. Kean's vehicle then went on to strike two pedestrians, Kimberly Curry of Auburn and Michael-James Preston of Lewiston. Police say several people involved in the incident were transported to the hospital for undisclosed injuries.
This incident remains under investigation. Anyone who witnessed the crash is asked to contact the Augusta Police Department.
Are the Roads As Dangerous As They Seem This Year?
It's been a dangerous year on Maine's roadways, with 7 pedestrians who have died after being hit by vehicles, so far. There were a record-high 20 pedestrian deaths in 2021.
The Maine Bureau of Highway Safety reports 96 traffic-related fatalities, to date in 2022. This includes all deaths due to vehicle-and-motorcycle-involved crashes. This surpasses the past two years, with 70 deaths in 2021 and 80 in 2020.
Not a Math Whiz? You'll Still Love this Geometric Dome in Waltham
The unique style of the exterior of this home is only part of the story. Inside, finished wood is everywhere, with an open concept floorplan and hidden spaces that bring beauty and charm.
10 Tips to Allow Cars and Motorcycles to Safely Coexist
It's possible for cars, trucks, and motorcycles to safely share the road, but it takes mindfulness and cooperation on everyone's part. Remember these 10 tips before heading out on your next journey.
More From WBZN Old Town Maine