Cody Simpson Calls Out People Leaving Ed Sheeran's Wango Tango Set [VIDEO]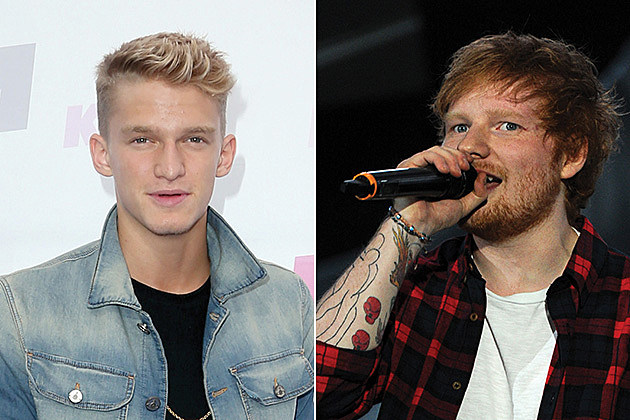 Cody Simpson proved himself to be a loyal Sheerio after tweeting support for Ed Sheeran during the Brit's Saturday (May 10) Wango Tango performance.
The 'Surfers Paradise' star showed up to the Los Angeles event rocking a full denim outfit, accompanied by his younger sister Alli and 'Dancing with the Stars' partner Witney Carson.
The blond trio joined the packed crowd for Ed Sheeran's set, where the Aussie singer must have witnessed audience members leaving or not paying attention during the performance.
He posted two tweets reprimanding some viewers for taking off and urging others to "put down your glow sticks" and appreciate the music.
I'm yelling at people that areleaving while Ed is on. you just here for the rage with the DJ's?!?! appreciate real talent.

— Cody Simpson (@CodySimpson) May 11, 2014
music is real. put down your glow sticks and soak it up.

— Cody Simpson (@CodySimpson) May 11, 2014
Cody watched the English singer perform his latest single 'Sing' from his upcoming sophomore album 'X.' Based on the video, Ed put on a great show, and those that left definitely missed out. Way to call 'em out, Cody.
Check out the video of Ed's 'Sing' performance below.
Subscribe to WBZN Old Town Maine on

Source:
Cody Simpson Calls Out People Leaving Ed Sheeran's Wango Tango Set [VIDEO]