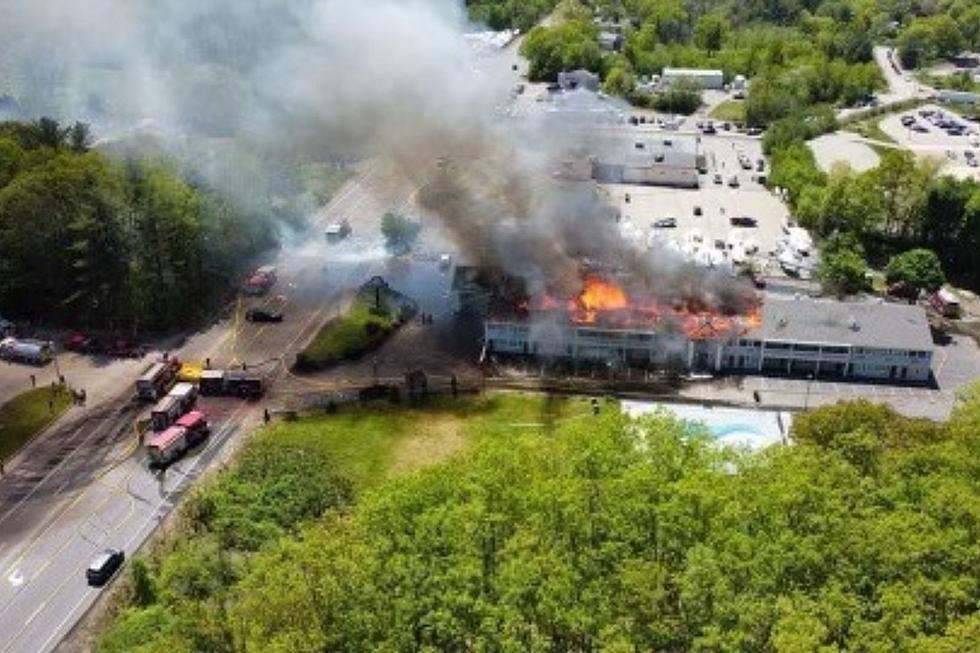 Maine Fire Marshal ID's the Victim of the Kittery Days Inn Fire
Kittery Fire Department via Facebook
The State Fire Marshal's Office has identified a Virginia man as the victim of last month's massive fire at a Kittery hotel.
Who is the Victim of the Fire?
The only victim of the Days Inn fire has been identified as Daniel Clarke, 57, of Manassas, Virginia. Maine Department of Public Safety spokesperson Shannon Moss says Clarke had been working in the area but had been let go from his job. He had been staying at the hotel, although it's not clear for how long. Clarke's body was found in the portion of the building that sustained the most damage. It took crews several hours of searching before they found his remains in the rubble.
Was Anyone Else Hurt?
There was some confusion in the early hours of the fire on May 17th, as hotel staff was unable to confirm for members of the Kittery Fire Department exactly how many people were in the building. That made it impossible for them to know whether anyone was in the fire that could be seen for miles. Still, crews tried to search for anyone trapped by the fire until the structure became too dangerous for them to continue. Two people are said to have been injured, including one firefighter.
Do They Know What Caused the Fire?
Investigators continue to work to try and find a cause of the blaze, but officials say there doesn't appear to be any evidence of an accelerant. WMUR-TV says damage to the building is estimated at $1.6 million and it's considered a total loss. Owners have filed paperwork with the city of Kittery to tear down what remains of the structure and rebuild.
Rhubarb is Good For You! Here are 25 Ways to Enjoy It in Maine
The rhubarb in our yard is getting big and red, so I went looking for interesting ways to use it for flavor and Vitamin K.
20 Maine Towns Have The Most Instagram-Worthy Main Streets
Are you yearning to take a Birdgerton-esque stroll down the best Main Streets in Maine? I got you.
More From WBZN Old Town Maine