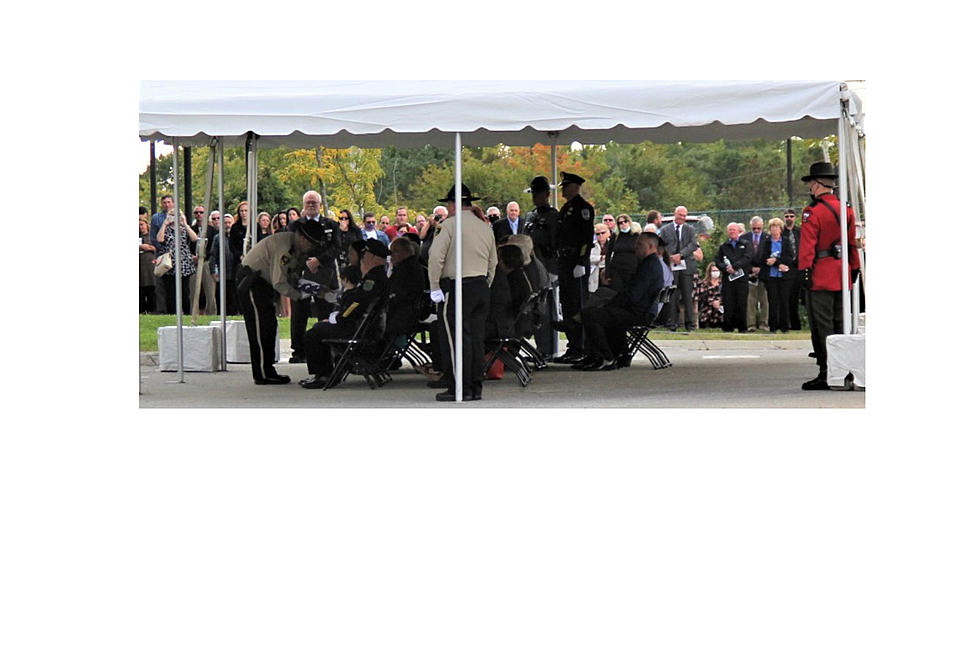 What I Learned From Listening To The Family Of Deputy Gross
TSM
And in the end, the love you take is equal to the love you make - Lennon & McCartney.
In the overall short period of time Deputy Gross was on this earth, he certainly left his mark on the planet, at least that is what I got from the past week. It was especially obvious in the actions and words of his family yesterday at the memorial service at the Cross Insurance Center in Bangor.
As grown men in uniforms with experience struggled to hold back tears and keep their words together during talks in front of thousands of others from all across the state, the family of Mr. Gross managed to compose themselves and speak with great poise, confidence, and of course, love.
Mama told me when I was young
Come sit beside me my only son
And listen closely to what I say
And if you do this it'll help you
Some sunny day oh yeah - Simple Man by Lynyrd Skynyrd
To the envy of any parent, both the deputy's 13-year-old son and 9-year-old daughter displayed the traits that were taught to them within their words. Ryan told us of the perseverance and positivity that he had learned from his father, and to also "stand up for himself."  Alissa remembered the "wonderful moments" with her father and then told  us that he was "always there for me when I needed you the most" and that she knew that he would continue to "follow me everywhere."
Bit by bit, I've realized
That he was here with me
And I looked into my father's eyes - My Father's Eyes by Eric Clapton
The kicker for me came from the fallen deputy's wife Lauren, and it is a theme that we've heard many times before but one that most of us have not adhered to.
"Life is short. Slow down. Spend time with those that matter, and go play that game of Uno", she said.
After listening to all three surviving members of this very impressive family, one gets the feeling that there was a lot of quality time spent together, playing Uno.
Memorial Service for Hancock County Deputy Luke Gross
Law enforcement agencies from across the state gathered to honor Deputy Luke Gross.
More From WBZN Old Town Maine