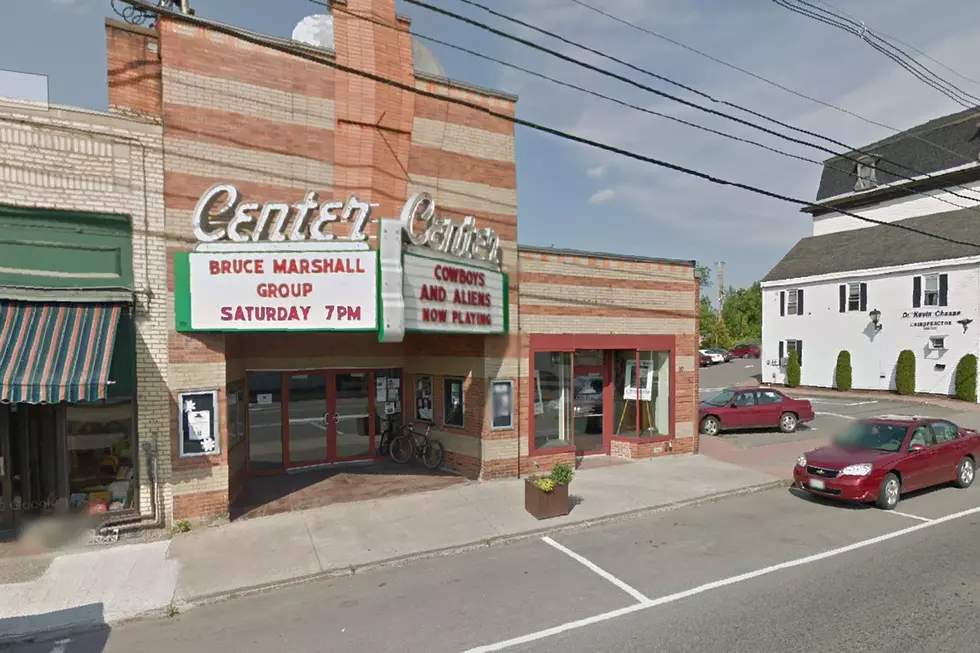 Center Theatre in Dover: Time For A Movie … Or 6 or 7
Google
And you get to pick the movies. You can now go to Center Theater's website here and vote for your favorite 5 movies.  And based on the votes, the top 6 or maybe 7 movies, depending upon each movie's length will be selected and will play at an all-day marathon. It will be free to attend, however, donations will be welcomed.
Center Theatre in Dover-Foxcroft is hosting a Marvelous Movie Marathon. The date is Saturday, September 11th. And the event will begin at 10 a.m. and last until Midnight. The only reason that 9/11 was selected was a Saturday was desired and it had to be an opening on the theater's schedule. So there is no connection to 9/11.
There is also a fundraiser underway on the Center Theater's site, where you go to vote for your favorite movies, and you can also enter to win 3 different raffles with prizes of Lifetime Popcorn at the theater for free every time to go to the concession stand. Or a $70 dining Spree, with 3 different places contributing gift cards or a DVD Blue Ray Collection containing all the movies that will play during the marathon. Tickets are $5 or $20.
You could also win a free movie party in the Off-Center Theatre, a $50 value.
On to the movies. What to pick.  There are some first-rate stellar movies that are movies you have seen once or twice but don't want to necessarily watch again.  Schindler's List comes to mind as one that was a fabulous movie about such a very difficult subject matter and was seen at least once by many people, but that might not be one you'd pick for this event. Or Deliverance. Or A Clockwork Orange.
Patrick Myers, Executive Director of Center Theatre for the Performing Arts was asked what movie he would pick:
"I have so many favorite movies, it is hard to pick just one. But if you backed me into a corner I'd  say the 2005 sci-fi movie Serenity would probably come out on top"
Want to bet it doesn't make the Top 5. To be fair my selection off the top of my head would be Shawshank Redemption, and that might not make it either.
Star Wars.? Check. Forrest Gump? Check. Pulp Fiction? Check.
Patrick watched the Miserable Movie Marathon back in December when he endured 24 hours of the schlockiest movies ever. And he survived. This will be a pleasure for all.
Beautiful Maine Barns to Book For Your Rustic and Rural Getaway
Barn getaways have become a great way for Maine farms to bring in extra income and Airbnb renters are all about them. Check out four Maine barn stays here in the State of Maine offered on the Airbnb rental website and feel inspired to book your getaway to a Maine barn location.
13 Maine Houseboats To Rent For A Weekend Getaway
Take advantage of a unique weekend getaway in Maine by renting a houseboat.
More From WBZN Old Town Maine