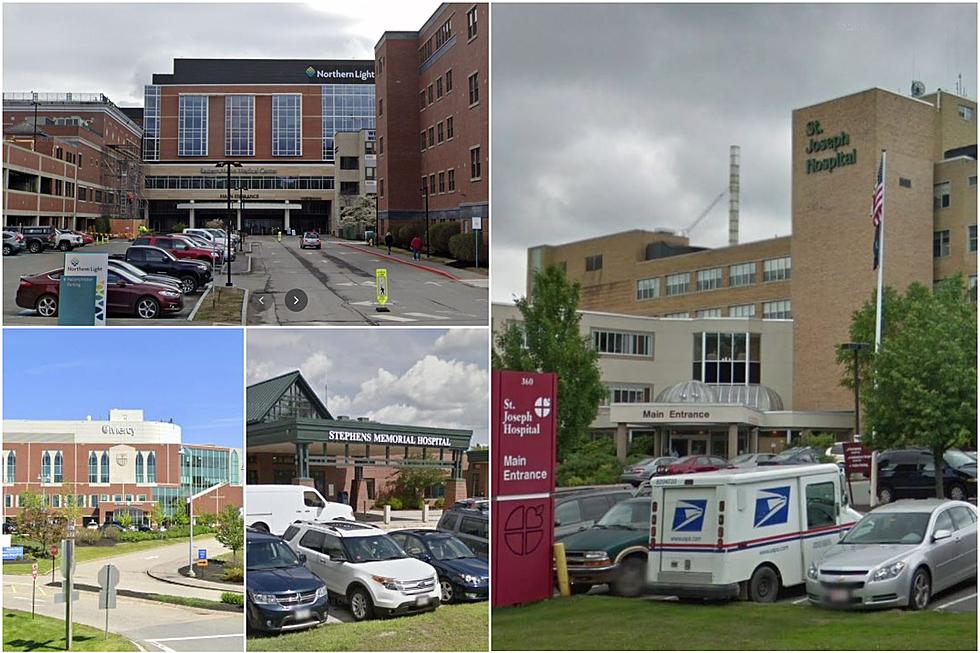 Bangor Hospitals Will Get Help from Maine National Guard Soldiers
Google
Governor Janet Mills has announced 10 healthcare facilities that will be getting help from Maine National Guard Troops.
Why are the Troops being deployed?
Earlier this week, the Governor announced that approximately 75 Maine National Guard members would be deployed to healthcare facilities, in order to help them deal with the challenges being presented by a glut of COVID patients. Many hospitals are struggling as the Delta variant has the pandemic in Maine continuing on at a time when we all thought it would be done. And now, with the possibilities of the Omicron variant, they want to make sure they're prepared for what may come. The National Guard will help increase capacity, providing an estimated total of 80 additional inpatient hospital beds.
Mills says members of the National Guard are being sent to 10 healthcare facilities across the state.
Where are they going?
11 National Guard members will be sent to:
St. Joseph Hospital in Bangor
Northern Light Eastern Maine Medical Center in Bangor
Stephens Memorial Hospital in Norway
Franklin Memorial Hospital in Farmington
Northern Light Mercy Hospital in Portland
Northern Light Health in Waterville.
15 National Guard members will be sent to Saint Joseph's Manor in Portland.
12 National Guard Members to Central Maine Medical Center in Lewiston.
2 members will be deployed to Rumford Hospital in Rumford and Bridgton Hospital in Bridgton.
How bad is the need?
The Maine CDC says the majority of people currently hospitalized with COVID are not fully vaccinated. As of Monday, 12/13, there were 378 people hospitalized with COVID-19 in Maine, including 106 in critical care and 58 on ventilators. There are currently 63 intensive care units beds available statewide.
At this point, the deployments are scheduled through January 26, 2022.
Answers to 25 common COVID-19 vaccine questions
Vaccinations for COVID-19 began being administered in the U.S. on Dec. 14, 2020. The quick rollout came a little more than a year after the virus was first identified in November 2019. The impressive speed with which vaccines were developed has also left a lot of people with a lot of questions. The questions range from the practical—how will I get vaccinated?—to the scientific—how do these vaccines even work?
Keep reading to discover answers to 25 common COVID-19 vaccine questions.
Fatal Fire in Bangor
Three homeless people died in a fire at an abandoned apartment building on Union Street in Bangor on Sunday, Dec. 5, 2021.
More From WBZN Old Town Maine