Rihanna Will Be Paid $10 Million to Push a Button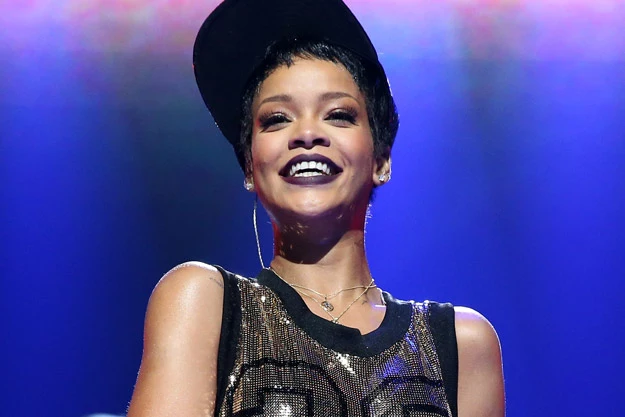 Rihanna is about to get paid. The pop star is set to receive almost $10 million to turn on the Christmas lights at Westfield in Stratford, East London.
According to The Sun, the 'Diamonds' singer will earn a £5 million check for appearing at the event — which kicks off the holiday season at the popular mall — located across the way from the Olympic Park. Of course, RiRi won't just be flipping a switch. She is also scheduled to perform a short set for her fans.
This isn't the Barbadian beauty's first Westfield Christmas lighting — she was the featured guest at the Shepherd's Bush location in 2010. A source told the paper, "Rihanna's thrilled she has been asked again. She knows it's a big deal and is totally up for it — if it fits in with her schedule."
Rihanna has yet to sign on the dotted line, but if everything works out the star will earn a hefty paycheck, while appearing in front of an expected 20,000 people. Myf Ryan, general manager for marketing at Westfield Stratford, added, "The Christmas light switch-on at Westfield Stratford City is one of the highlights of the festive calendar. This year we want to thank our loyal shoppers by giving them something they'll never forget."
Watch the Rihanna 'Where Have You Been' Video
Subscribe to WBZN Old Town Maine on

Source:
Rihanna Will Be Paid $10 Million to Push a Button