New Netflix Instant Releases: July 2017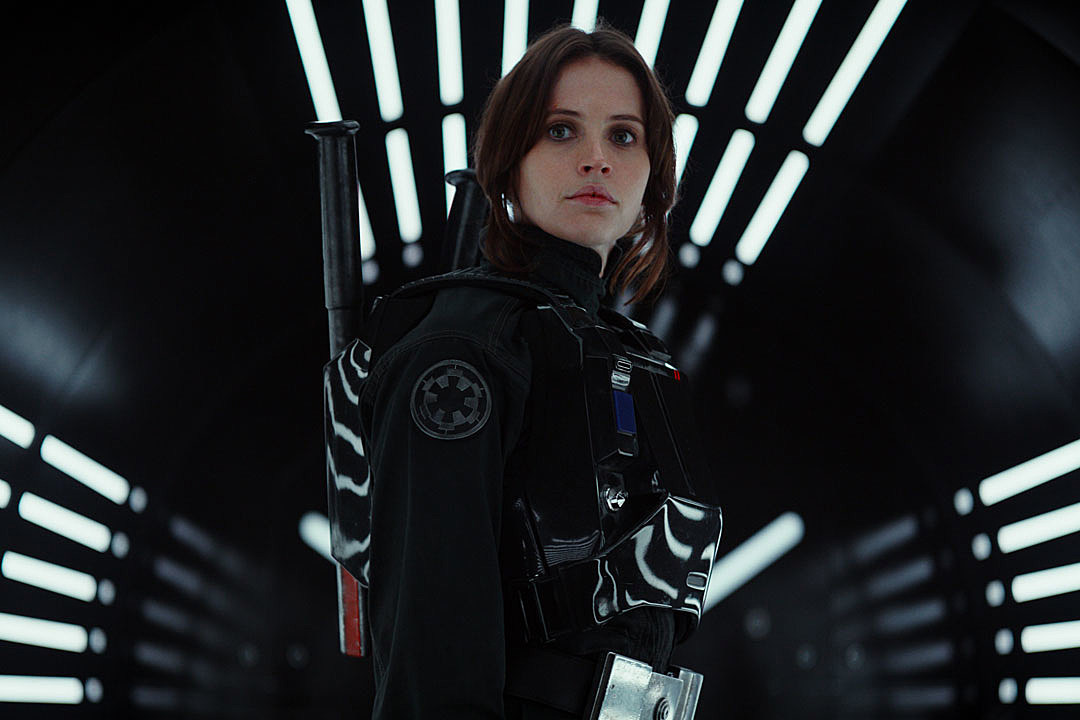 The end of one month means the start of another, which also means that new things are coming to a streaming platform near you. Netflix's July instant releases are stacked, and include a few classic cartoon dinosaur movies, the premieres of a new Netflix original shows, and one Star Wars Story.
A few others that deserve highlighting: E.T. the Extra-Terrestrial will make you cry no matter how old you are, as will Titanic and Free Willy, and Punch-Drunk Love is the rare film in which Adam Sandler is actually a compelling actor. That's the magic of Paul Thomas Anderson. Also, Best in Show is a comedy about a bunch of weirdos competing in a show dog competition, and if you haven't seen it, it's absolutely hilarious and should not be slept on next month.
Here's the full list, for your perusal:
July 1
Titanic
The Originals: Season 4
Free Willy
Disney's The Mighty Ducks
Madagascar: Escape 2 Africa
Capo "El amo del tunel": Season 1
El Barco: Season 1
The Truth Is in the Stars
Deep Water: Season 1
E.T. the Extra-Terrestrial
Hostages (Israel): Season 2
Zip & Zap and the Marble Gang
The Invisible Guest (Contratiempo)
Albion: The Enchanted Stallion
Liar's Dice
Offspring: Season 6
Boat Trip
Mixed Signals
Delicatessen
Caramel
Yours Fatefully: Season 1
The Ultimatum: Season 1
Unriddle II
Unriddle
Yes We Can!: Season 1
Spice Up: Season 1
World at Your Feet: Season 1
Emma
The Boy in the Striped Pajamas
Last Night
Out of Thin Air
Witnesses: Season 2
The Longest Yard
Jackass: Number Two
Punch-Drunk Love
Are We There Yet?
Are We Done Yet?
The Land Before Time
Dad
The Land Before Time II: The Great Valley Adventure
The Land Before Time III: The Time of the Great Giving
Here Alone
Spawn: The Movie
Code Name: The Cleaner
The Astronaut Farmer
Best in Show
Proof of Life
Matchstick Men
Taking Lives
Police Academy
July 2
El Chema: Season 1
July 3
Diamond Cartel
Extraordinary: The Stan Romanek Story
July 4
The Standups: Season 1—NETFLIX ORIGINAL
July 5
iZombie: Season 3
July 6
Speech & Debate
The Void
Butter
July 7
Castlevania: Season 1—NETFLIX ORIGINAL
Dawn of the Croods: Season 4—NETFLIX ORIGINAL
Degrassi: Next Class: Season 4—NETFLIX ORIGINAL
Luna Petunia: Season 2—NETFLIX ORIGINAL
1 Mile to You (Life At These Speeds)
July 8
Bad Santa 2
Horse Dancer
July 9
Lion
July 11
Gabriel Iglesias Presents The Gentleman Jerry Rocha
July 14
Friends From College: Season 1
To the Bone
Chasing Coral
Buddy Thunderstruck: The Maybe Pile
July 15
Rake: Season 4
West Coast Customs: Season 4
July 17
Uncertain Glory
Fittest on Earth: A Decade of Fitness
A Cowgirl's Story
July 18
Aditi Mittal: Things They Wouldn't Let Me Say
Ari Shaffir: Double Negative: Collection
Girlfriends' Guide to Divorce: Season 3
Rogue One: A Star Wars Story
July 20
Pretty Little Liars: Season 7B
July 21
Ozark: Season 1
Last Chance U: Season 2
The Worst Witch: Season 1
July 22
Railroad Tigers
July 24
Victor
July 25
Joe Mande's Award-Winning Comedy Special
Munroe Island
July 28
The Incredible Jessica James
Daughters of Destiny: Season 1
The Adventures of Puss in Boots: Season 5
July 31
After The Reality
Checkpoint
Dark Night
Taking Earth
Being Mary Jane: The Series: Season 4

Source:
New Netflix Instant Releases: July 2017