Justin Bieber, Lady Gaga + Frank Ocean Honored With Webbys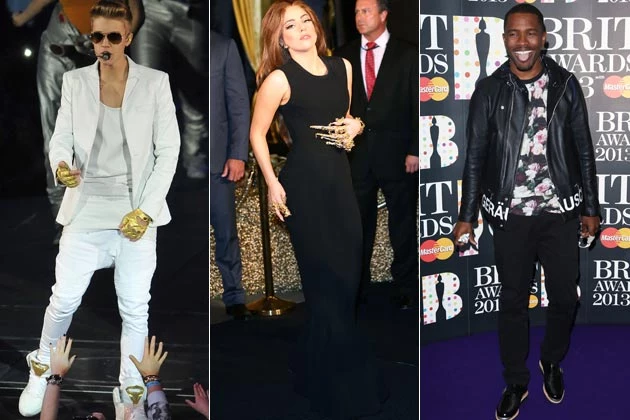 Justin Bieber, Lady Gaga and Frank Ocean have been honored with Webby Awards, which celebrate Internet achievement. The awards are in their 17th year and the ceremony will be hosted by comedian Patton Oswalt and held on May 21 in NYC.
It's a digital world that we live in and the Webbys narrow the spotlight on those who embrace and utilize the web.
The Biebs was recognized for the social media campaign that helped to launch his Girlfriend fragrance, while Mother Monster was honored for having the best celebrity-fan social presence, likely due to the fact that up until a few months ago, she was the most followed person on Twitter. She also launched her own Little Monsters social media site, where she connects directly with her ardent disciples aka fans.
Perhaps most significantly, Ocean was honored with the as the Person of the Year by the Webbys since he bravely used his Tumblr page as his vehicle for coming out. The powers-that-be at the Webbys stated that Ocean is being honored "for proving the power of the Web as a medium for cultural change when he announced his bisexuality to his Tumblr community."
See the complete list of winners here.
The awards show will stream on May 22. You can't have an award show celebrating the Internet without having it broadcast online, right? Interestingly, the acceptance speeches are limited to five words. That's not even Twitter-sized! What else can you say besides, "Thank you and good night?"
Watch the Justin Bieber 'Boyfriend' Video
Subscribe to WBZN Old Town Maine on

Source:
Justin Bieber, Lady Gaga + Frank Ocean Honored With Webbys