Dianna Agron Not Invited to Cory Monteith 'Glee' Tribute Episode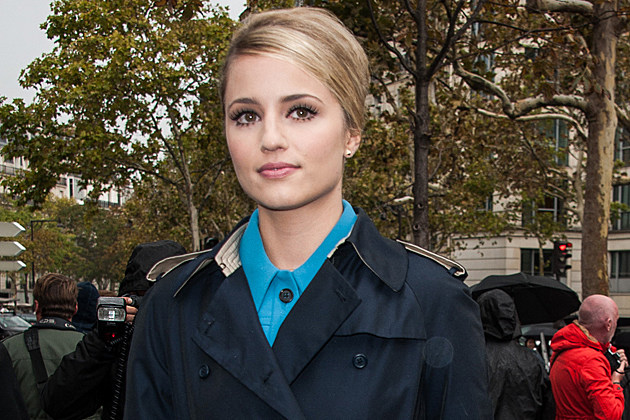 It's a good thing Dianna Agron gets invited to Taylor Swift's parties, because she's been lacking invitations from the 'Glee' crew. The starlet, who played Quinn on the series, recently revealed she wasn't invited to the show's tribute episode for Cory Monteith — and that her future with the series is, at best, up in the air.
Agron only appeared in a few episodes of the fourth season following her character's graduation, and unlike fellow 'Glee' grads Lea Michele, Chris Colfer, Naya Rivera and Monteith, she wasn't listed as a series regular.
She told the New York Post, "I think moving on might be the wrong choice of words because ['Glee'] is always going to be a part of me and with me and I would always go back. So it's not necessarily about a departure. It's about what it's imparted in me and what it's given me."
Translation? She doesn't want to bite the hand that fed her, but don't expect to see much of her own the show.
As for Monteith, Agron only had kind words. "He was truly one of the most wonderful people I've ever met in my entire life, and that's something that everybody can say about him, you know?"
Monteith will pass away in the show, but co-creator Ryan Murphy explained that Finn's death will be a bit cryptic. "Basically, what we're doing in the episode is we are not telling you yet, or maybe not at all, how that character died," Murphy said. "The idea being, how somebody died is interesting and maybe morbid, but we say very early on in the episode, 'This episode is about a celebration of that character's life.' That might be weird for some people, but it felt really exploitative to do it any other way."

Source:
Dianna Agron Not Invited to Cory Monteith 'Glee' Tribute Episode