Listen to a Demi Lovato + Taylor Swift Mashup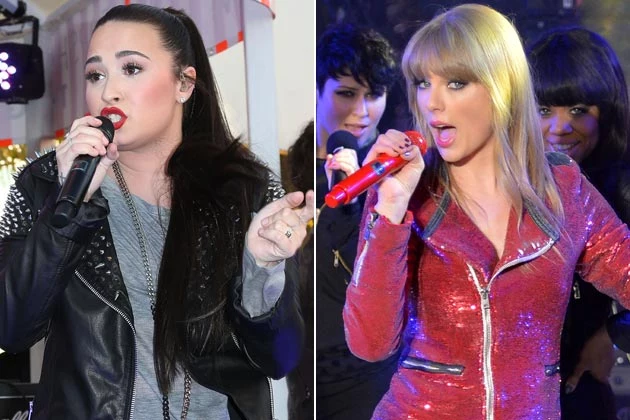 Demi Lovato and Taylor Swift may not be BFFs like T. Swizzle and Selena Gomez, but perhaps Lovato can gain membership into the Lonely Girls Club gatherings thanks to this mashup! It strings Lovato's latest electro smash 'Heart Attack' with Swift's 'I Knew You Were Trouble.'
It's not as seamless as other mashups, but the songs come together and conjoin quite nicely. Both tracks are about boys and how they can mess everything up.
Both Lovato and Swift dated Joe Jonas, so the ladies are linked somewhat.
NExt: Vote Demi Lovato for Favorite Cosmo Cover Girl!
Listen to the Demi Lovato + Taylor Swift Mashup Source:
Listen to a Demi Lovato + Taylor Swift Mashup