Chris Brown Treats Fans to New Music With 'Give It Away'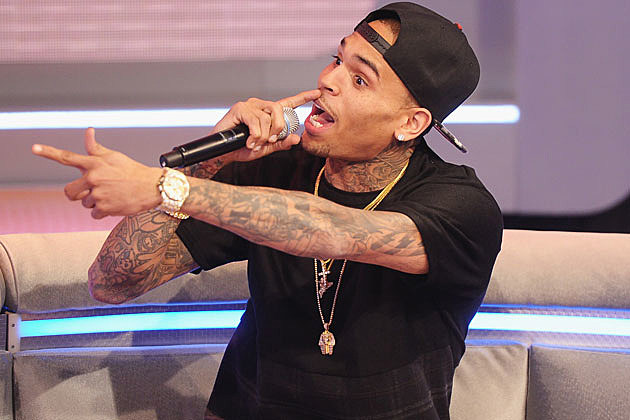 Chris Brown is celebrating his own 24th birthday (May 5), in a big way! He's taken to releasing new songs that will, for better or worse, not appear on his album.
He released his latest track 'Give It Away,' via Twitter posting:
My birthday so ima give y'all free music that ain't on the album. Y'all probably know this one vimeo.com/65255288

— Chris Brown(@chrisbrown) May 1, 2013
The track is an ode to a lady's parts with Breezy singing, "Don't make me have to tell you again / That that's my p—y baby! / And you better not give it away." Is this another track about Rihanna? We really hope not because that shiz is graphic! And what's with all the songs lately about va-jay-jays? There's Ray J's 'I Hit It First,' Sean Kingston's 'Beat It,' and now this? Dudes, calm down with that talk.
We have to breathe a sigh of relief that this song isn't on Breezy's upcoming 'X,' which is due out July 16. Chris' first single 'Fine China' set out expectations high and we don't want our hopes dashed when 'X' finally hits shelves. 'Give It Away' and 'I Can't Win' aren't exactly the most inspired tracks we've heard come from Breezy as of late, so we're happy they got left on the cutting room floor for 'X.'
Listen to Chris Brown, 'Give It Away'

Source:
Chris Brown Treats Fans to New Music With 'Give It Away'