Broadway Comes to Downtown Bangor for Tonight's Cool Sounds Concert Series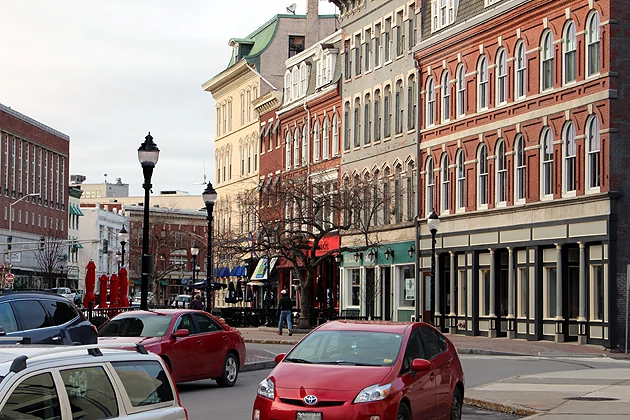 Eight weeks of free outdoor concerts in the heart of Downtown! Week five of Bangor's Cool Sounds Concert Series gets underway in West Market Square. Broadway comes to downtown Bangor tonight! Broadway as in New York City, not the traffic nightmare that leads to downtown Bangor…
A line-up of local performers will rock downtown tonight with show tunes written by Green Day, Johnny Cash, Queen, Billy Joel, Carole King, Cyndi Lauper, Elton John and many more. The group of local theater favorites is comprised of Brianne Beck, Ira Kramer, and Dominick Varney, and backed by Phil Burns, Josh Kovach, Thomas Libby and Richard Kenefic.
The free show gets underway at 6PM.
This is the final month of the 11th Annual Cool Sounds Concert Series.
In addition to the music, the Fresh Air Market runs from 5-8PM along Broad Street.