Adele Would Only Diet If Weight Affected Her Sex Life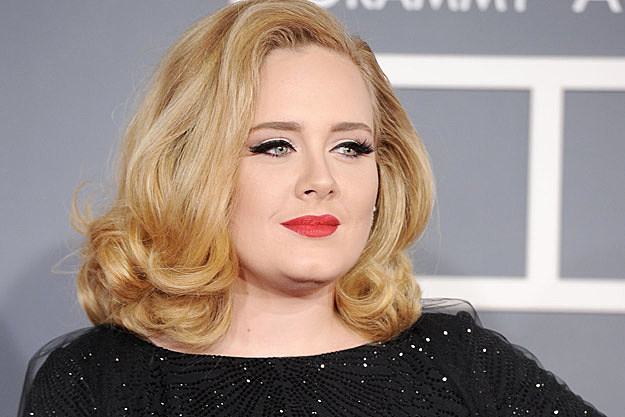 Adele's weight is often being scrutinized, but the 24-year-old singer pays the critics no mind. In fact, she says that the only way she'll diet is if it affects her sex life negatively.
According to The Sun, the Grammy-winning star remarks: "I read a comment on YouTube that I thought would upset me — 'Test pilot for pies' — but I've always been fine with it. I would only lose weight if it affected my health or sex life, which it doesn't."
Adele, who became a first-time mother last month, opens up about her weight in her new book, 'Adele: The Biography,' which was released on Nov. 6.
The British superstar is no stranger to deflecting comments about her size. Earlier this year, designer Karl Lagerfeld said of Adele: "She is a little too fat, but she has a beautiful face and a divine voice." He later apologized for it in a published statement.
Meanwhile, Lady Gaga dropped Adele's name when asked about her own recent weight gain. In an interview with Stylist UK, Gaga admitted to gaining 30 pounds, but added, "Adele is bigger than me — how come nobody says anything about it?"
The 'Born This Way" singer was not lashing out at Adele, though. Gaga added, "She's so wonderful and I think her confidence is something I have to match. She has set the bar very high for a lot of women."
Watch the Adele 'Skyfall' Lyric Video
Subscribe to WBZN Old Town Maine on

Source:
Adele Would Only Diet If Weight Affected Her Sex Life